Reviews
Jessica on Apr 13, 2021
Custom Notecards
★★★★★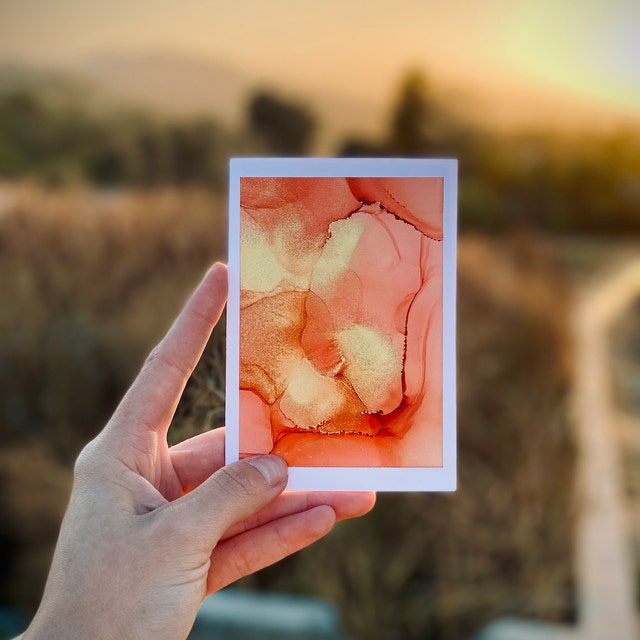 Jen was an absolute angel when I contacted her to ask if she could create a custom card design for me! She was so helpful and truly caring and made two separate mock ups for me before taking my order. Her work is truly beautiful and I was stunned when I opened my package, they could NOT be more gorgeous. Such high quality and every cars is unique and a piece of art in itself, you could definitely frame it! I will be ordering again many times, I love everything about this shop.
---
Maggie on March 17, 2021
Custom Coaster Set
★★★★★
So pleased with this purchase! The colors were perfect!
---
Mahea on February 22, 2021
Custom Coaster Set
★★★★★
I could not be more happy with my custom order. I sent Jen a painting with colors I wanted emulated in a coaster set and man oh man did she deliver. I'm blown away by the skill and creativity. And Jen was super kind when I was trying to convey the tones I wanted. I love them! And can see buying more customs in the future for sure.
---
Brandi on February 7, 2021
Striped Coaster Set
★★★★★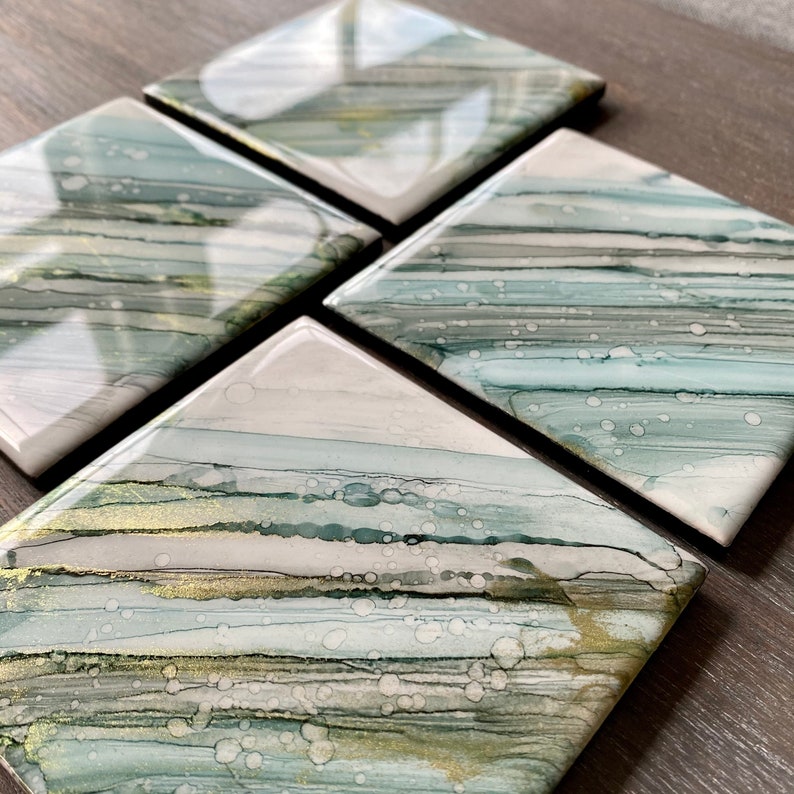 Love love love these gorgeous coasters! Each one is such a beautiful, unique work of art.
---
M-S on February 5, 2021
Pink and Gold Coaster Set
★★★★★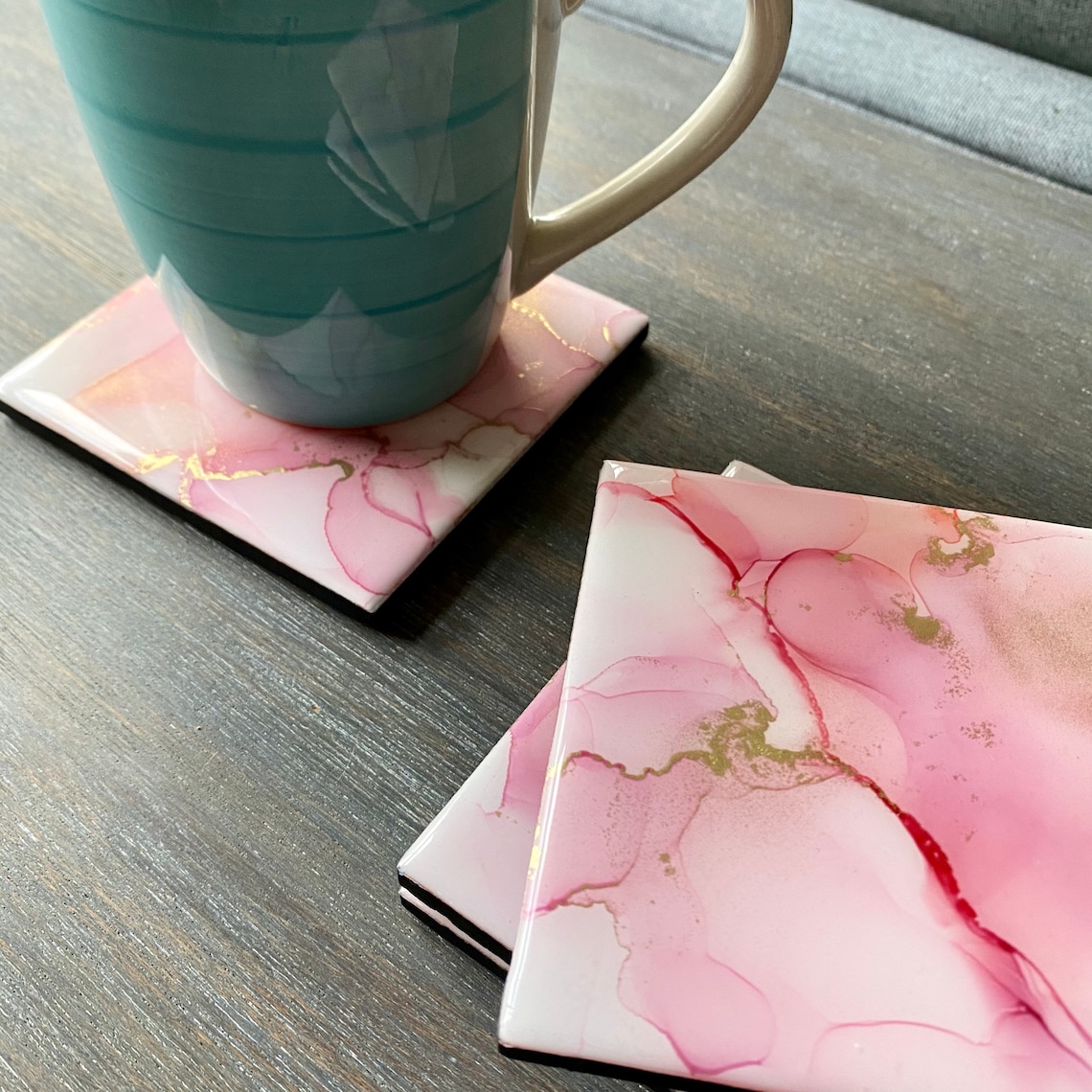 I'm so in love with my new coasters! They are even more gorgeous in person!! Thank you!!
---
Christina on February 5, 2021
Custom Notecards
★★★★★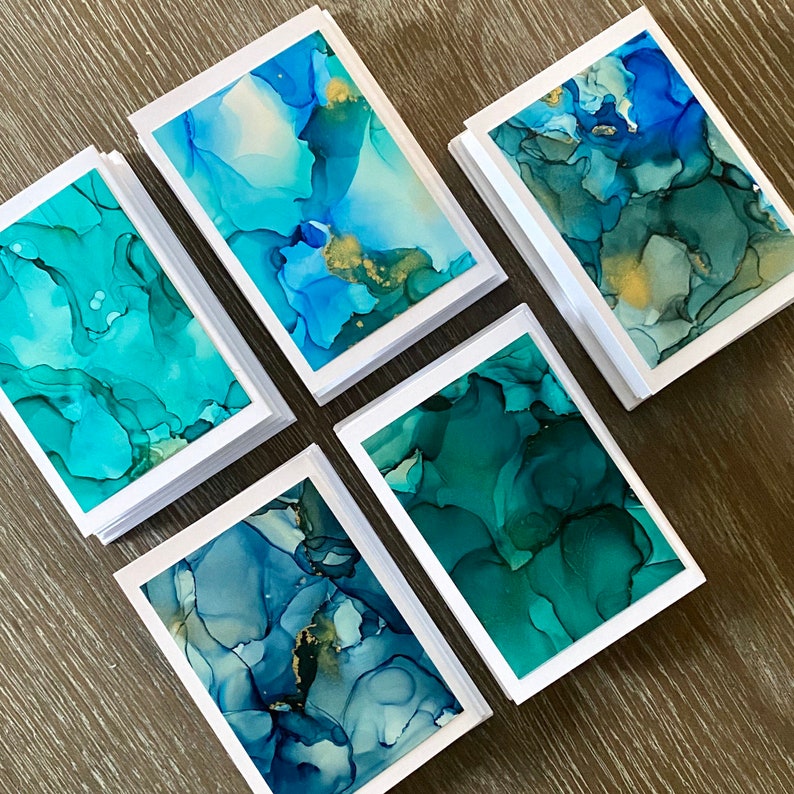 These are truly a beautiful and unique cards! Love the colors of blue-green with gold accents. I received them quickly and they were nicely packaged and ready to give as a gift. I will definitely keep these in mind for future gift giving. Thank you Jen!
---
Allhena on February 2, 2021
Brown and Gold Bud Vases
★★★★★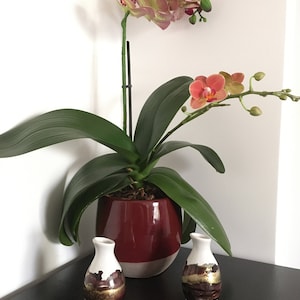 Gorgeous vases! I am so happy I managed to snatch them up. They are even more beautiful in my hands. The wrapping was perfect so they could endure the international shipping. Thank you!
---
Sarah on January 28, 2021
Custom Magnet Set
★★★★★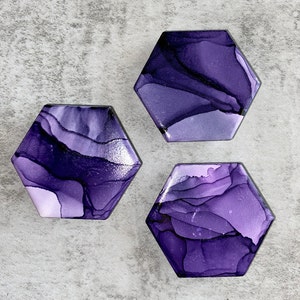 Jen did a fantastic job customizing my order. She truly cares about how her products turn out. She sent progress pictures and made sure I was happy with the result before shipping it.
---
dlagutaris on January 28, 2021
Orange Planter
★★★★★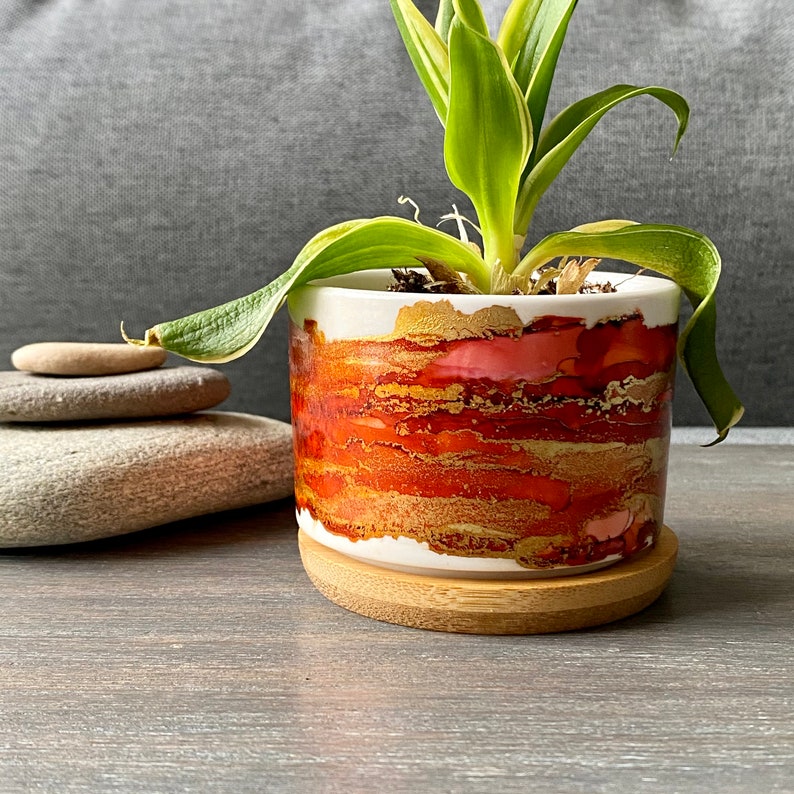 Received the order quickly with a lovely hand written note! Loved the color and craftsmanship!
---
Brittany Leigh on January 16, 2021
Green Magnet Set★★★★★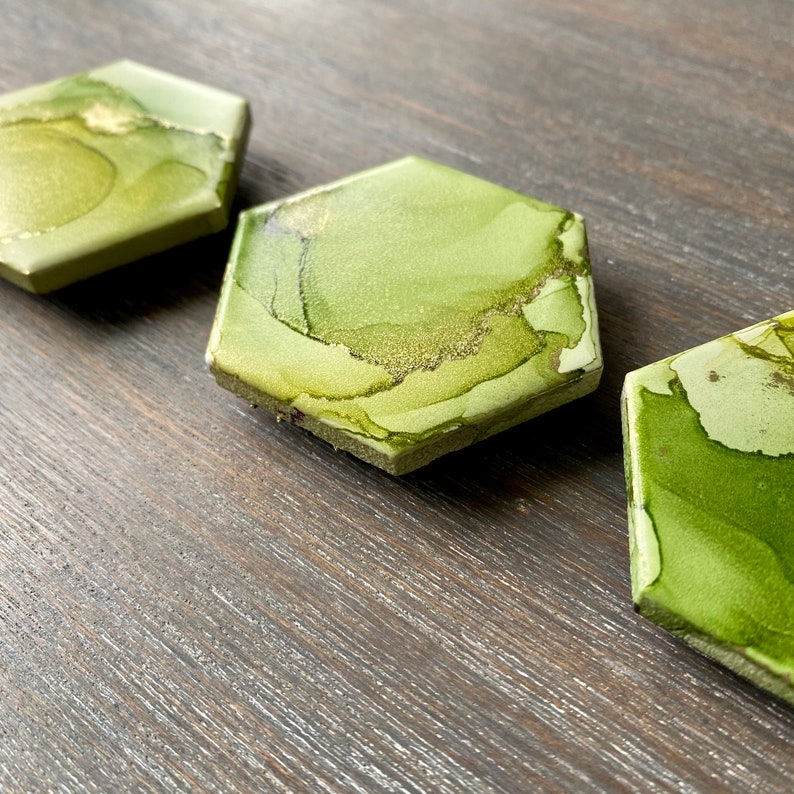 Shipping was quick and they look exactly as pictured! Love them!!